15 of the Most Buzzed About Red Carpet Moments of 2012
By Sonia Evers
12/26/12 at 11:00 AM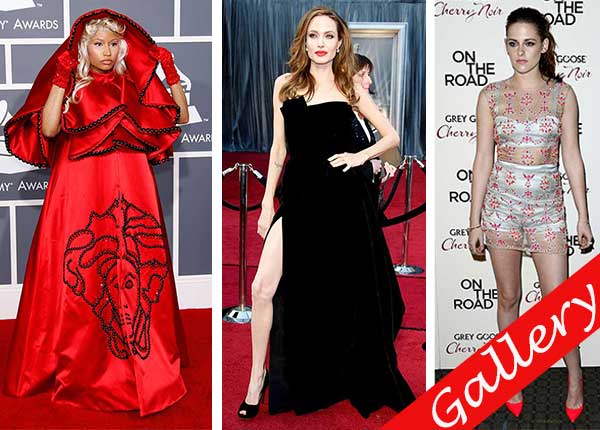 What a year in outrageous red carpet moments!
There were definitely a plethora of shockers, from Angelina Jolie's right leg takeover to Kristen Stewart's multiple sheer moments; and a lot of them weren't bad! Though, Melanie Thornton's "naked" dress may have been the worst moment on the red carpet to date.
Here we round up 15 of the most buzzed about red carpet moments of 2012. Which one stunned you the most?
YOU MAY ALSO LIKE:
---