Day in the Life of a Blogger with Something Navy
By Arielle Nachmani
09/07/12 at 09:45 AM
We teamed up with "it" NYC blogger Arielle Nachmani of Something Navy to get the inside scoop on the life of a blogger during New York Fashion Week.
For the next week, Arielle will be documenting her experience right here on FashionEtc! Check out her Day 1 Recap below!
---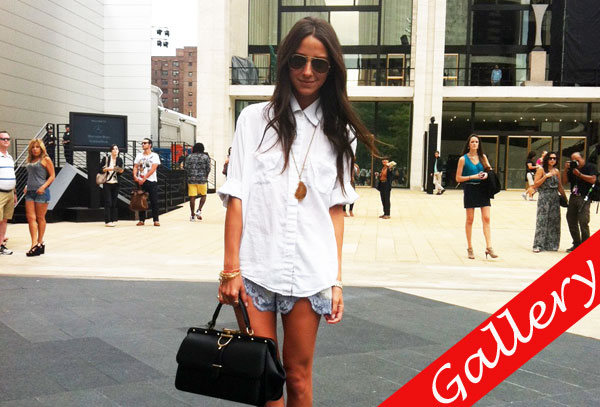 Yesterday was the kick off to September Fashion Week, which is always how I know fall has officially arrived. Before retiring my summer wardrobe I decided to take advantage of all my white pieces.
The looks so far from the shows have really inspired me for next spring with all the girly laces and moody florals. After my first day, I decided to make it a FNI (Fashion's Night In) on my couch in my PJs watching the VMA's.
Looking forward to Day 2!
YOU MAY ALSO LIKE:
---