Fashion Week Spring 2013: Best of the Front-Row
By Lindsey Schickner
09/14/12 at 01:30 PM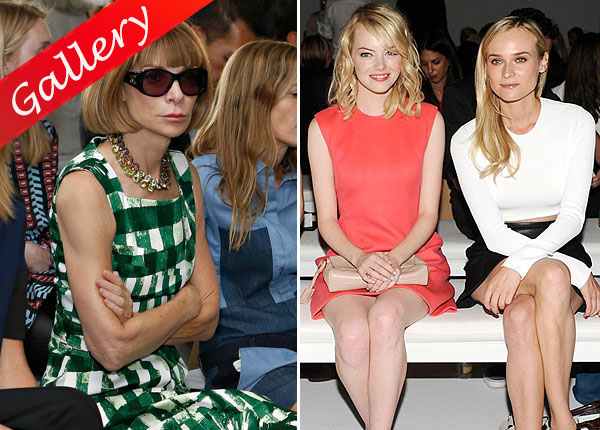 Fashion Week's front row often rivals the runway, with celebrities and industry heavy hitters swarmed by photographers as they perch center stage.
From Anna Wintour and her iconic bob to Olympic swimmer/soon-to-be fashion designer, Ryan Lochte, with plenty of socialites, celebs and style scenesters making the rounds from the Lincoln Center tents to the Armory and Milks Studios, see who turned out to take in the Spring 2013 shows.
Don't forget to check out the Spring 2013 Runway Collections.
YOU MAY ALSO LIKE:
---