MTV VMAs 2012: Red Carpet Report
By Erin Donnelly
09/07/12 at 09:45 AM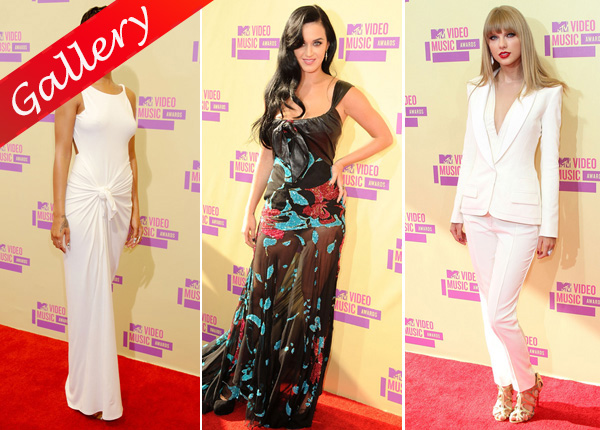 The MTV Video Music Awards never disappoint in the style department—hello, raw meat dress!—and yet, the gowns that graced last night's red carpet were surprisingly tame, with the majority sticking to a black and white color palette. Was there a memo that we don't know about?
While the show may have been low on nipple pasties and cow carcasses this year, the designer turnout was strong, with the music industry's top stars showing up in everything from Elie Saab to Emilio Pucci. Certainly beats an alien pod, right?
Click through to see who wore what last night.
---