First Look! The Kind of Naked Pirelli 2013 Calendar
By Sonia Evers
11/27/12 at 02:30 PM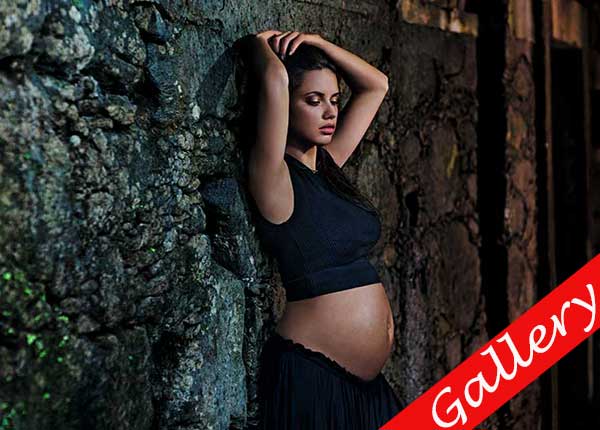 A first look at 2013's Pirelli Calendar shot by Steve McCurry is finally here, and it's not nearly as naked as it used to be.
The elitist calendar that's become known for it's explicitly naked photographs of the world's most beautiful women (i.e. Lara Stone, Kate Moss, Isabeli Fontana, etc), took on a different role this year.
Legendary photojournalist Steve McCurry, who's best known for his "Afghan Girl" portrait, took to the streets of Brazil for the 40th edition of the Pirelli calendar with Karlie Kloss, Hanaa Ben Abdesslem, Liya Kabede, Isabeli Fontana, Elisa Sednaoui, Summer Rayne Oakes, and a pregnant Adriana Lima in tow.
But instead of photographing these women naked in the streets of Brazil, McCurry left them clothed, like ordinary people, amidst the raw landscapes. "I want to portray women who are sexy without being naked," McCurry said. And indeed, he did.
"You can photograph nudes anywhere," he continued. "But these models are clothed, and each of them has her own charity. They are purposeful and idealistic people. So I wanted to photograph them in a special place, and Rio was perfect for this."
The complete calendar will feature a total of 34 images, 23 of which will feature photos of models and actresses, nine images portraying snapshots of the daily life in Rio, and lastly, two photographs of graffiti and murals.
Check out a sneak peek at the calendar in the gallery above.
YOU MAY ALSO LIKE:
---