25 Celebrities Respond to Obama's Re-Election
By Sonia Evers
11/07/12 at 10:00 AM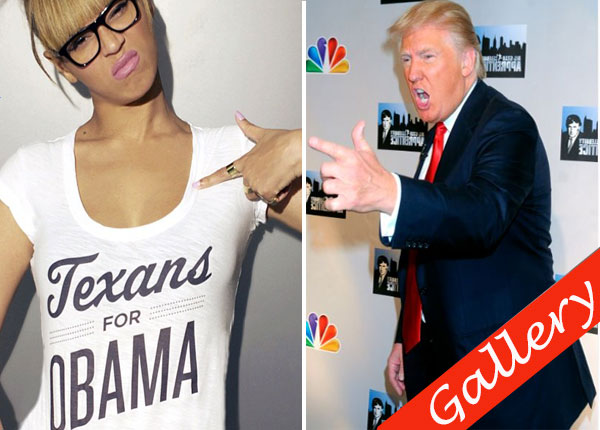 Stakes were high last night as the world stood glued to their TVs, Twitter capable devices in hand, waiting to see who would be named the next President of the United States.
As with any major event, an outpour of thoughts and emotions took over Twitter feeds everywhere — we're still shocked Twitter didn't crash! — especially once Obama was re-elected President.
Celebrities have been outwardly vocal about their political beliefs all throughout the presidential campaigns and they didn't shy away from sharing their emotions last night.
While some — we're looking at you Donald Trump — angrily tweeted about the results, others — whaddup, Eva Longoria — shed tears of joy on their Twitter pages.
See how 25 celebrities, from Beyonce to Stacey Dash, responded to President Obama's re-election.
YOU MAY ALSO LIKE:
---