25 Celebs Dressed Up in Sexy Santa Costumes
By Sonia Evers
12/06/12 at 11:30 AM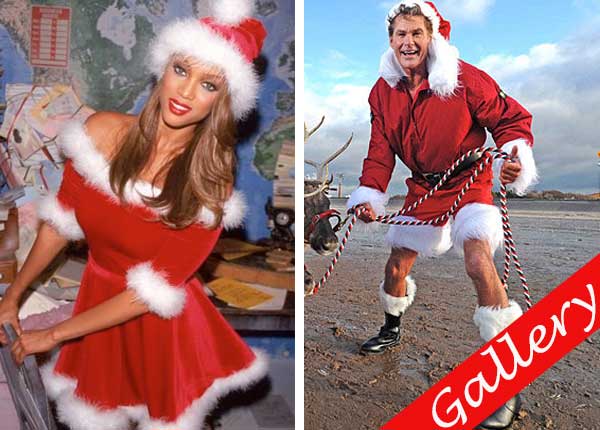 Mr. and Mrs. Claus may be old and chubby in the North Pole, but around these parts of the world they're slender, sexy, and full of naughty tricks.
Obviously we're referring to the abundance of sexy santa costumes that show up this time of year, be it at the infamous Santacon or on a red carpeted celebrity affair.
From repeat sexy santa outfit offenders like Katy Perry and Heidi Klum to unexpected stars like Ryan Philippe and Scarlett Johansson, peep through the above gallery to see Hollywood's finest donning furry, skin-baring, velour suits.
YOU MAY ALSO LIKE:
---