Me-ow! A Look Back at All the Catwomen
By Sonia Evers
07/17/12 at 05:00 PM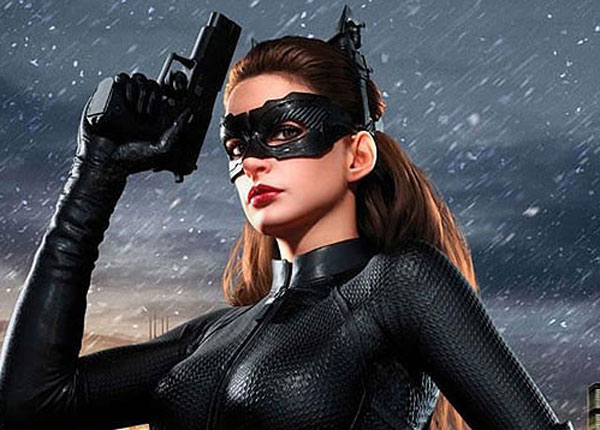 The Dark Knight Rises hits theaters tomorrow night, and regardless of whether or not you're a Batman fanatic, we have no doubt that this will be the #1 blockbuster hit of the summer.
While we're excited to see Christian Bale back as the hunky Bruce Wayne, what we really can't wait for is Anne Hathaway zipped up in her sexy Catwoman suit.
From the few stills we've seen of Anne as Catwoman, can we just say mee-oww! She looks purr-fect!
It's been eight years since Catwoman's last appearance on the silver screen, and boy, have we missed this foxy feline.
In honor of the much anticipated movie release, we've rounded up all the Catwomen from Batman's past. From Lee Meriwether and Eartha Kitt to the infamous Michelle Pfeiffer, check out these sexy supervillains.
We wish we looked that good in a bodysuit...
YOU MAY ALSO LIKE:
---