Alexandre Herchcovitch Spring 2013 RTW
By Sonia Evers
09/08/12 at 07:42 PM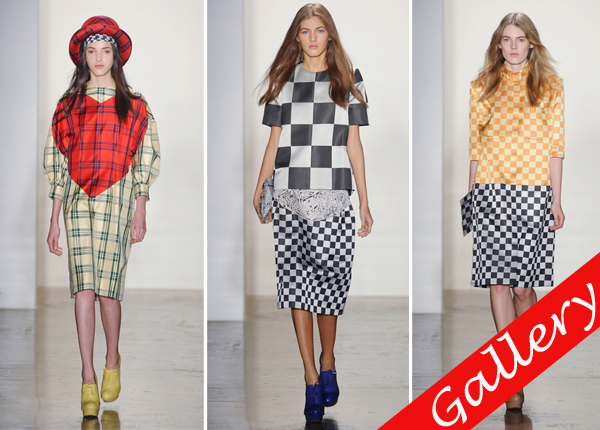 SHOW: Alexandre Herchcovitch, Spring 2013
THEME: Boy George
HAIR: MoroccanOil
MAKEUP: MAC
ACCESSORIES: Colorful lace-up booties
OVERALL TAKEAWAY: Alexandre Herchcovitch took us back to the 80s in full Karma Chameleon swing yesterday, paying a clear homage to Boy George.
Shimmery race car checkers, boxy silhouettes interspersed with heart motifs, and pops of yellow, red, purple, and green filled the designers collection. The iconic Boy George bowler hat took on an oversize form, as did his signature board shorts, baggy tops, and quirky trench coats.
No, not everything was entirely wearable, but the collection stands as proof that fashion can still be fun.
FRONT ROW: Waris Ahluwalia, Mercedes Masohn, Us!
YOU MAY ALSO LIKE:
---