The Ultimate Neighborhood Guide to Fashion's Night Out
By James R. Sanders
09/04/12 at 02:45 PM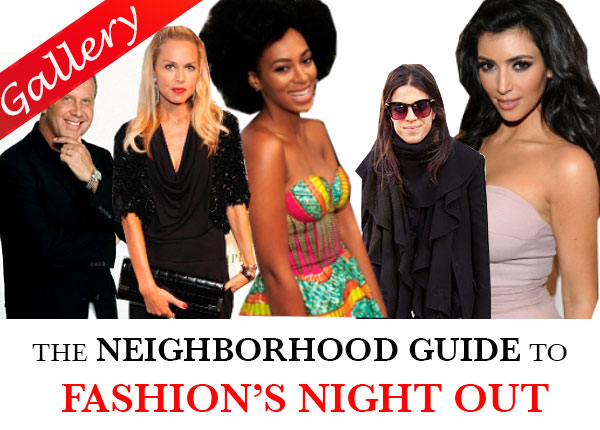 It's not often that different fashion cliques can come together for a mutually enjoyed purpose, but such is the case for the industry's biggest block party — Fashion's Night Out. This year marks the events fourth birthday, which will be celebrated in 18 countries worldwide. That's a lot of birthday cake...
With so many events however, it's hard to choose what to go to. That's where we come in.
Aside from hosting our very own party alongside ScoopNYC (be there or be square!), we've rounded up a special list of places according to neighborhood to see and be seen! From Midtown with Kim Kardashian at Lord & Taylor and a karaoke showdown at Michael Kors on the Upper East Side to the Meatpacking district to hang out with yours truly, here's your ultimate guide to this year's Fashion's Night Out!
Now, who's ready to party!?
YOU MAY ALSO LIKE:
---