Bon Anniversaire to The Louvre! 12 Runway Looks Inspired by the Museum's Most Iconic Paintings
By Sonia Evers
08/10/12 at 11:33 AM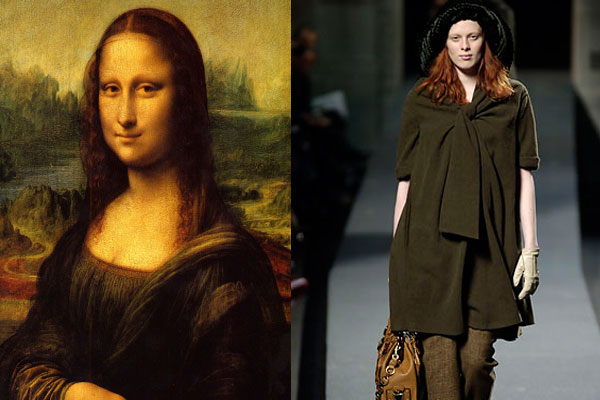 Ahhh, The Louvre... home of so many works of art, famous film moments, and more recently, its very first fashion show. But fun fact: did you know that today marks the museum's birthday?
On August 10th, 219 years ago, The Louvre opened in Paris with a gallery of 537 paintings. Today, the museum boasts over 400,000 works of art on display and is ranked the most visited museum in the world — though majority of those visits go to Mona Lisa who gets more viewers a day than your top style blogger.
In honor of The Louvre's birthday, we've rounded up 12 of the museum's most famous paintings and matched them up with runway looks that clearly drew inspiration from them. From Vermeer and Vuitton to Watteau and Lacroix, let's celebrate this historical museum's birthday in some high-fashion style.
(Anyone else feel like hotfooting it to Paris for a quick weekend?)

YOU MAY ALSO LIKE:
---