50 Shades of Grey: 50 Celebs Rockin' Salt-n-Pepper Hair
By Sonia Evers
08/27/12 at 03:30 PM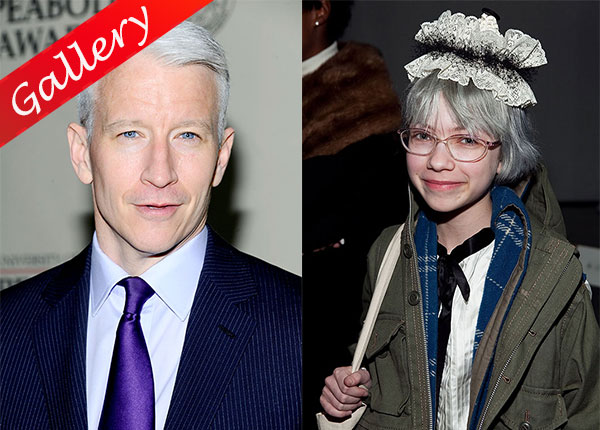 In an age where getting botox is as normal as a quick trip to the manicure salon, the idea of letting one's hair go grey is practically taboo.
What? Something au naturel? Blasphemy!
But even with the Lindsay Lohans and Kim Kardashians of the world, there are still a handful of A-listers who aren't afraid of the word we've become so trained to fear: aging. George Clooney and John Slattery have been dubbed silver foxes thanks to their salt-and-pepper strands, and youngsters like Kelly Osbourne and Lady Gaga have gone so far as to dye their hair grey for a little beauty statement making.
From fashion favorites like Bergdorf Goodman's Linda Farrow and 16-year-old blogger Tavi Gevinson to Hollywood hunks like Patrick Dempsey and Mark Ruffalo, here are 50 celebs and insiders who aren't afraid to show off their 50 shades of grey.
YOU MAY ALSO LIKE:
---